Development of proprietary medicines
We look for new medicines in oncology, neuropsychiatry and diabetology
The development of innovative drugs at Adamed is focused on three therapeutic areas: diabetology, oncology and neuropsychiatry. We have the capacity to vigorously execute highly complex projects, such as the development of new molecules, thanks to our multidisciplinary team of experts working in modern laboratories with advanced technological facilities.
Our laboratories enable agile application of technologies which are needed to select and test drug candidates and transfer them to the clinical development stage. We have the know-how to: a) produce small-molecule compounds using chemical synthesis, as well as biological molecules by employing chemical and biotechnological methods; b) analyze the same by chemical, biochemical and biophysical methods; c) study the functionality and efficiency of these molecules by cell or tissue biology methods; and d) determine the potential of these molecules to progress to further stages of development by establishing their safety profile in toxicological studies, as well as pharmacokinetic and pharmacodynamic characteristics in in vivo methods. In our research projects we also use advanced mathematical tools both for data analysis and for in silico modelling during the design phase and when optimizing the molecules which exhibit a therapeutic potential.
Currently, we are implementing projects focusing on five research programmes through which we have selected three molecules which are drug candidates tested in pre-clinical trials. The first one is a double-specific ligand targeting serotonin receptors 5-HT2A and 5-HT6. In the future, this molecule is expected to be used in the treatment of psychotic and cognitive disorders in patients with dementia. The second one is a selective MDM2 and p53 protein inhibitor which exhibits cancer-fighting activity in sarcomas, lymphomas, and leukemias. The third molecule is a recombinant fusion protein with pro-apoptotic and anti-angiogenic activity. It is a drug candidate for solid tumors of the gastrointestinal tract.
In the other two research programmes we are in the process of selecting and optimizing molecules. In the first programme, these are anti-cancer molecules and in the other programme, molecules which are intended to be used for treatment of civilization diseases, such as type 2 diabetes and obesity.
Pipeline
Discovery
Lead optimisation
Tox
Phase I
The project covers preclinical and clinical development of a new biotechnological drug candidate – a fusion protein based on TRAIL molecule. The drug candidate has shown high anti-cancer efficacy in preclinical studies in vitro and in vivo. The project progressed now to the stage of a formal safety evaluation – GLP toxicology studies are carried out to enable entering the clinical trials in oncology patients with solid tumors. Ongoing protein manufacturing activities aim to prepare AD-O51.4 production process to the GMP manufacturing of clinical batch for phase I studies.

The project is co-funded by Smart Growth Operational Programme 2014-2020 Sub-measure 1.1.1 Industrial research and development work implemented by enterprises. Project value: 35,3B PLN.
AD-O21.32 lead compound is an anticancer small-molecule that act through inhibition of MDM2-p53 interaction, reactivation of p53 protein and induction of apoptosis of cancer cells. Compounds from AD-O21 group, developed during the course of the project, are more effective than the major competitors in in vitro assays and in in vivo xenograft model. They are characterized by high bioavailability and result in total tumor regression after oral administration in sensitive cancer models. The regulatory required toxicity studies for AD-O21.32 are ongoing together with preliminary work allowing initiation of FIH (First in Human) clinical studies. is co-financed in frames of ONCO_32 project value is 34 749 466,78 PLN, which includes 18 170 000 PLN of funds from the National Centre for Research and Development granted under the "Szybka Ścieżka dla Mazowsza", project number: "MAZOWSZE/0012/19-00".
The BIOCON program aims to develop molecules with anticancer activity which would selectively target neoplastically transformed tissue while remaining safe for the healthy cells. The idea behind this project is to use molecules in the form of bioconjugates. The first molecule element – a protein carrier, derived from in silico modeling, phage display screening and animal immunization – is responsible for targeting tumor cells and then interacting with their surface. Additionally it aims to block the pro-survival signaling or induce cell death pathway. The other molecule element is a chemical compound with potent cytotoxic effects which, guided by the carrier, will be released primarily at a desired location.
is a novel program targeting dementia-related psychosis, e.g. the Alzheimer's Disease psychosis (ADP). Lead molecules from the PIRDINENSERIN program offer: potent antipsychotic-like activity in hyperserotonergic models in adult and OLD rats and potent pro-cognitive activity in hypocholinergic model in rat (p.o.); central target engagement proof-of-concept in rat (dose dependent); selective, dual blockade of 5-HT6 and 5-HT2 receptors – novel mechanism of action; no activities associated with side-effects: anticholinergic properties, hERG blockade etc. Two lead candidates selected for formal preclinical development. Currently, tox batch manufacturing is ongoing.
DILOC2 is a research and development project that has been implemented by the Drug Discovery Department of Adamed Pharma since June 2020. Its value is over 30 million zlotys, which includes more than 19 million zlotys of funds from the National Centre for Research and Development granted under the Smart Growth Operational Programme.

The purpose of DILOC2 is to develop a drug candidate that would combine the convenient oral route of administration and an innovative approach to the mechanism of action, so as to fully exploit the incretin effect in the treatment of patients with obesity. Obesity is the key non-genetic risk factor of serious cardiometabolic disorders, disability or premature death. The final result of the project will be the patent-protected structure and technology of manufacture of a molecule with the characteristics that will potentially enable it to obtain the "best in class" status.
Innovation Department Labs & Teams
Data Modelling & Analysis Lab
Biotechnology Lab
Proteomics Lab
Cell Biology Lab
Laboratory Animals Team
Preclinical Development Team
CNS Team
Data Modelling & Analysis Lab
The Lab possesses infrastructure and software for the modelling, visualisation, and comparative analysis of spatial structures which are molecular binding sites for newly developed medicines, effector molecules, and their mutual interactions. The team also has expertise in high-throughput compound analysis and protein sequencing. The Lab also develops Adamed's own research algorithms and database software for the collection, analysis, and processing of results obtained through experiments.
Biotechnology Lab
The Biotechnology Lab is responsible for developing protein production processes as part of Adamed's innovative research programmes. The Lab's tasks include optimisation of the following protein manufacturing stages: designing DNA constructs coding the target molecules, selection of bacterial strains and expression vectors, establishing the optimal conditions for expression, and scaling the manufacturing process.
Proteomics Lab
Content: The main activities of the Proteomics Lab include the design and implementation of purification methods for recombinant proteins with therapeutic potential, analytics of proteins and bioconjugates, and providing their exact characteristics. An important part of the Lab's work is participation in studies of molecular mechanisms of action and molecule pharmacology to prepare the molecules for advanced stages of the development process as drug candidates.
Cell Biology Lab
Content: Eukaryotic cell cultures are routinely used in biotechnological and toxicological protocols. Cells cultivated in appropriate conditions can be used for screening newly created molecules, thereby significantly reducing the number of animal tests. At the early stages of the drug development process, properly planned experiments using cell lines enable investigators to answer many questions about the mechanism of action, initial toxicological activity, or interactions with other substances.
Laboratory Animals Team
The Laboratory Animals Team is responsible for conducting research studies to acquire the knowledge necessary for the development of drug candidates. The Team follows national and European guidelines and is committed to maintaining high ethical, hygienic, and methodological standards in the rodent vivarium. Ensuring the welfare of laboratory animals based on the 3R principle and close collaboration with the Research Department, the Preclinical Development Team, and external expert organisations allow the Team to accurately conduct studies in order to ensure highly reliable results.
Preclinical Development Team
The Preclinical Development Team coordinates the company's activities in the area of preclinical studies of selected drug candidates. With its vast skills and experience, the Team can efficiently assess if molecules are ready for phase 1 clinical trials (known as first-in-human, FIH) and provide significant support for finished value-added dosage forms, allowing Adamed to obtain regulatory approval for bringing new medicines to the Polish and international markets.
CNS Team
Content: The CNS Team is responsible for all research activities carried out by the Innovation Department in the area of central nervous system disorders. The Team's tasks include the selection of clinical indications and biological targets, designing new chemical molecules with therapeutic potential, and providing broad in vitro and in vivo pharmacological characteristics.
Our partners
Our partners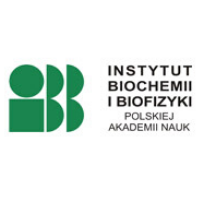 Institute of Biochemistry and Biophysics
Polish Academy of Sciences in Warsaw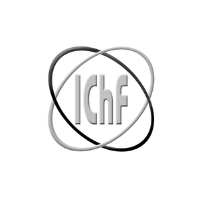 Institute of Physical Chemistry
Polish Academy of Sciences in Warsaw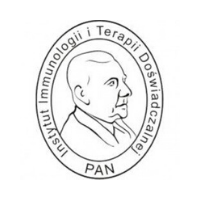 Institute of Immunology and Experimental Therapy
Polish Academy of Sciences in Wroclaw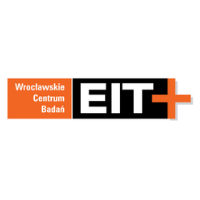 Wroclaw Research Centre EiT+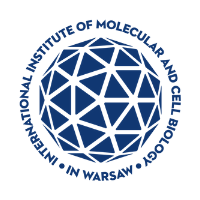 International Institute
of Molecular and Cell Biology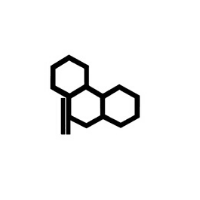 Institute of Industrial Organic Chemistry,
Branch Office in Pszczyna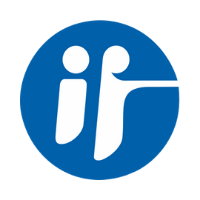 Pharmaceutical Research Institute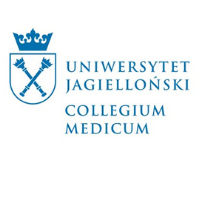 Faculty of Pharmacy,
Jagiellonian University Collegium Medicum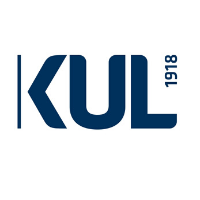 The John Paul II Catholic University in Lublin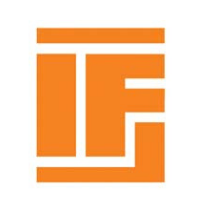 Institute of Pharmacology,
Polish Academy of Sciences in Krakow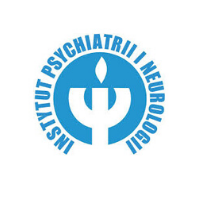 Institute of Psychiatry and Neurology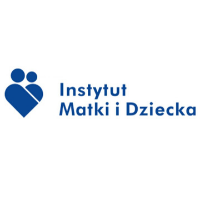 Institute of Mother and Child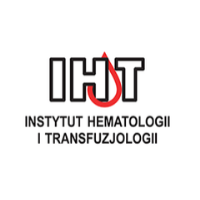 Haematology and Transfusion
Medicine Institute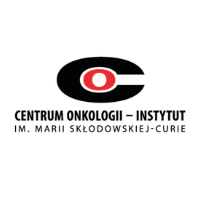 The Maria Skłodowska-Curie
Institute Oncology Centre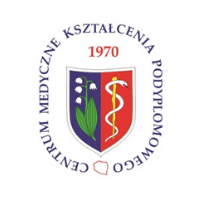 Medical Centre of Postgraduate Education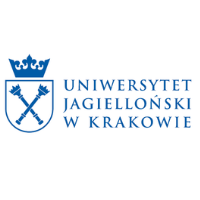 Faculty of Biochemistry, Biophysics and Biotechnology, Jagiellonian University