Take your development to the next level in an innovative environment
We are at the forefront of the Polish pharmaceutical sector. We invest in dynamic growth and innovation

We offer extensive development opportunities for our Associates
We provide our associates with access to state-of-the-art technologies and equipment
We offer an attractive remuneration system based on market research
We offer a competitive reward and benefits package
The fundamental values that guide us in our daily work include openness and innovation, quality, mutual respect, operational excellence, flexibility, and swift action.
Our associates' stories
Ania
External Relations Specialist
The job I have at Adamed is my first professional experience in a major Polish company with a global reach. What I like the most about my position in External Relations is the opportunity to carry out exciting projects and use teamwork to look for creative solutions. Adamed is a place where I get a lot of satisfaction from my achievements, where I can develop myself and improve my skills.
Career path at Adamed:
External Relations and Health Economics Assistant
Junior External Relations Specialist
External Relations Specialist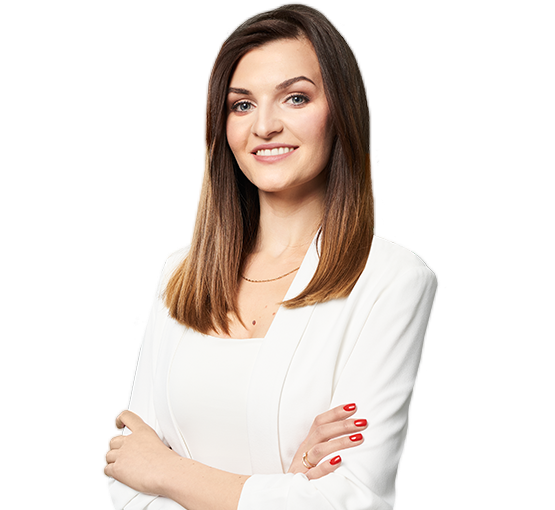 Michał
Junior Regional Sales Manager
At Adamed, I've learned that it's much easier to reach your goals when you work with others rather than alone. This was definitely true about my promotion to Regional Sales Manager: I succeeded thanks to the support I got from my mentor and my colleagues from the programme.
Career path at Adamed:
Senior Medical Consultant
Junior Regional Sales Manager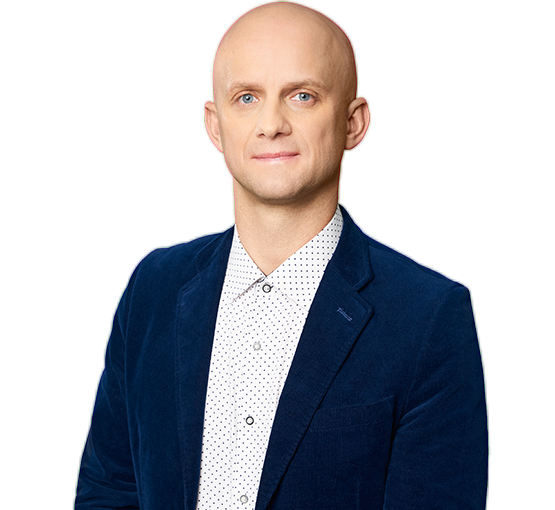 Caroline
Junior Project Management Specialist
During my internship at Adamed, I learned precision and self-discipline. I also started to appreciate my artistic skills and knowledge of the hard sciences. Now I am able to make better use of them in my daily work. I currently hold the position of Junior Project Management Specialist with the In-Licensing Team. I am happy to be able to pursue my professional development in such a dynamic environment.
Career path at Adamed:
Internship at the In-Licensing Department
Junior Project Management Specialist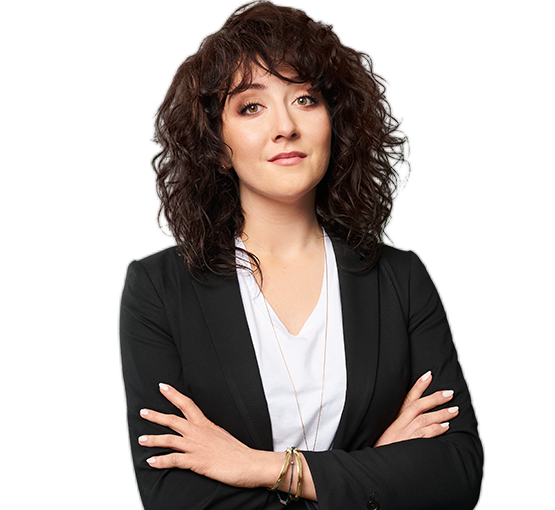 Business areas
Research and development
Manufacturing
Quality
Engineering and maintenance
Logistics
Sales & Marketing
HR
Finance
IT
Business Development
Legal & Compliance
Procurement
Research and development
Adamed's departments involved in the execution of research and development projects include: Project Management, Analytical, Preformulation, Formulation & Technology, Organic Synthesis, Registration & Clinical Trials.
Our state-of-the-art research labs employ highly qualified experts with extensive experience and know-how in the fields of chemistry, pharmacology, and biotechnology, many of whom hold a PhD.
Join us!
We boast cutting-edge laboratory equipment and facilities
To date, the company has invested 1.5 billion Polish zloty in its R&D infrastructure and activities
Manufacturing
In Poland, Adamed owns manufacturing plants in Pabianice and Ksawerów. The plants are divided into production and packaging areas.
Thanks to cutting-edge machinery and production lines and the GMP certificates they have received, the manufacturing sites offer excellent working conditions. We welcome anyone who wants to take part in the pharmaceuticals manufacturing process and is willing to work shifts.
Join us!
Quality
Our specialists from the Quality Department focus on the safety of Adamed's products and processes. They include experts in chemistry and biotechnology. Submit your application if you are passionate about lab work.
Join us!
We adhere to the manufacturing standards set out in the EU-GMP
Our laboratories are fitted with state-of-the-art equipment and instrumentation
Engineering and maintenance
Our Maintenance Department keeps machinery in peak operating condition and ensures the continuity of the manufacturing process. Our process automation specialists and engineers are experts who are pleased to share their knowledge.
Join us!
We have seven production lines for drug manufacturing and packaging
We have implemented the Kaizen programme to drive continuous improvement in our processes
Logistics
At Adamed, the Logistics team is responsible not only for a fully automated and state-of the-art high-bay warehouse, but also for supply chain management.
Our experts in the field have a logistics or engineering background. If you are passionate about problem solving, this is the right job for you!
Join us!
Our fully automated, state-of the-art high-bay warehouse offers comfortable working conditions
We have several warehouses in Pabianice and Ksawerów
Sales & Marketing
Our Sales and Marketing teams work together toward a common goal: effective promotion of Adamed's products and optimisation of their sales performance.
The teams are composed of creative individuals who spare no effort in finding innovative solutions to meet our customers' needs.
Join us!
We use unique sales and marketing tools and we enjoy the trust of many healthcare professionals across Poland
Our product portfolio includes more than 500 products representing 19 different therapeutic areas
HR
Adamed is its people.This is why our HR Division prioritises shaping our organisational culture and building effective and collaborative teams.
Our HR area encompasses: HRBP, recruitment, remuneration and benefits, personnel administration, training and development, HR, and payroll. Members of these teams cooperate with the business on a daily basis, providing it with the necessary support and delivering inspiration for developing ourselves and those around us.
Join us!
We are a partner participating in all strategic decisions made in Adamed
We conduct a diverse range of interdepartmental projects that impact the entire organisation
Finance
Adamed's finance area is very extensive and deals with planning, controlling, and monitoring all finance activities within the company. It is comprised of the tax, accounting, commercial, financial, and production controlling teams.
Most people employed in this area have a relevant financial, tax, legal, or accounting educational background.
Join us!
We utilise advanced Business Intelligence tools for management information analysis and presentation
We implement our company's ambitious financial strategy
IT
Adamed's IT team is composed of experts in diverse IT fields whose daily work focuses on providing users with uninterrupted access to the IT solutions in place. Apart from maintaining existing solutions, the IT team also designs and implements new solutions on a national and international scale, making use of the latest technological advances. The IT area is divided into service groups including: ERP Systems, Business Systems, PLM Systems, IT Operations, and IT Service Desk.
Join us!
We work in a matrix structure oriented towards services and customer experience
We are the architects of cutting-edge innovations that support our company's international growth
Business Development
The Business Development Division is comprised of: Strategic Marketing, In-Licensing, Out-Licensing & Strategic Alliances, and Innovations Departments and the Science Team. The Business Development Division creates concepts for new medicinal products with added value which are then developed by the R&D Division to be introduced to both the Polish and international markets. The Division also licenses out dossiers of Adamed's products to external clients, ensuring our presence in around 70 pharmaceutical markets across the world. If, for legitimate business reasons, we are unable to develop a product, we can licenseit in the dossier to meet the internal needs of our organisation. We cooperate in this scope with both European partners and the biggest companies on the market in Asia, America, and even Africa.
Join us!
Implementation of the strictest EU standards by Adamed means our products are currently available in 70 markets across the world;
We develop not only generic products with added value, but also innovative molecules.
Legal & Compliance
Adamed's Legal Department is responsible for ensuring the legal security of the organisation and minimising the legal risks associated with its business operations.
The Compliance Team is primarily responsible for monitoring compliance with the principles of conduct in risk areas specific to the pharmaceutical industry. It also provides training and promotes a culture of ethics within the organisation.
Join us!
We carry out ambitious projects, drawing on our knowledge of pharmacy, civil, commercial, labour, and international law
We have implemented a Code of Ethics in Adamed in order to build an honest and trustworthy organisation
Procurement
Adamed has an extensive procurement team to ensure the optimal procurement of goods and services in terms of costs and commercial conditions. The department's primary objective is to ensure smooth and transparent cooperation with the Procurement Department, providing added value for the business.
We strive to ensure that every change we introduce streamlines procurement processes and reduces procurement times. In our company, procurement is broken down into four main categories: Manufacturing, Development, Marketing, and General Procurement. Each of these areas offers opportunities to participate in exciting projects.
Join us!
We are currently digitising all procurement processes in the company
We work in a dynamic environment and participate in projects that are critical for our organisation
We seek to become the most advanced and innovative procurement organisation in Poland
How does working for Adamed feel?
Adamed in the eyes of its Associates
Adamed in the eyes of its Associates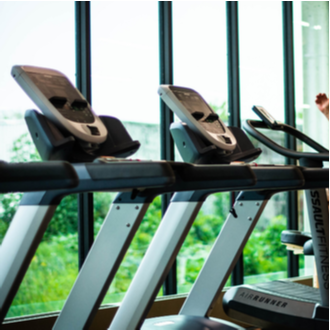 Passion for sport is really important and deeply rooted at Adamed. This is why since August 2018 at Pieńków, there has been access to a gym for everyone, both beginner and advanced athletes.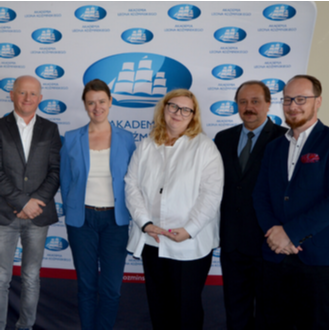 In 2019, 30 of our colleagues successfully completed their post-diploma studies in Project Management. They defended their dissertations, on 6th of September 2019, at the Leon Kożminski Academy. On behalf of all of the members of the board – a huge congratulations!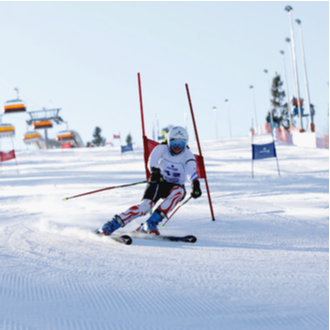 Between the 10th and 12th January 2020, the 11th Ski Championships took place for the Adamed Cup. An international group of colleagues, from Poland, Chechia and Slovakia, all winter sports enthusiasts of skiing and snowboarding, met in Białka Tatrzańska.
In Poland, just about 20% of single use plastics are recyclable. That's why, with a care for the environment in mind, in our offices we have chosen to limit the use of single-use bottles. Across the whole company we have installed water filter devices, and our workers can find multiple-use tritan bottles on their desks.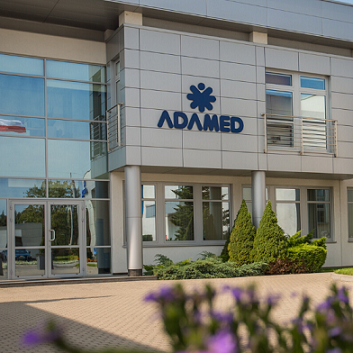 Our last Santa Claus event was an opportunity to celebrate success. We gathered at our facility in Pieńków for the official conclusion of the Adamed Super League internship programme. 16 people participated in this year's edition – congratulations to all the interns! #AdamedSuperLeague #internship.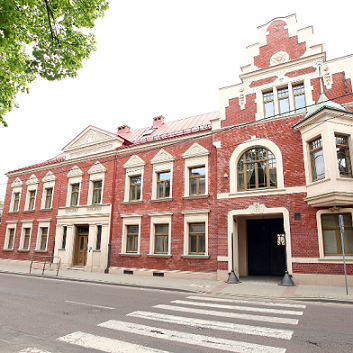 The fourth edition of the charitable event "Take to the oars" held by the Legia Foundation took place on 5 November 2019. For the third year in a row our company was a Partner and Sponsor of the event, and our associates actively participated in sporting competitions. #TakeToTheOars #AdamedFoundation

Internship programmes for students and recent graduates