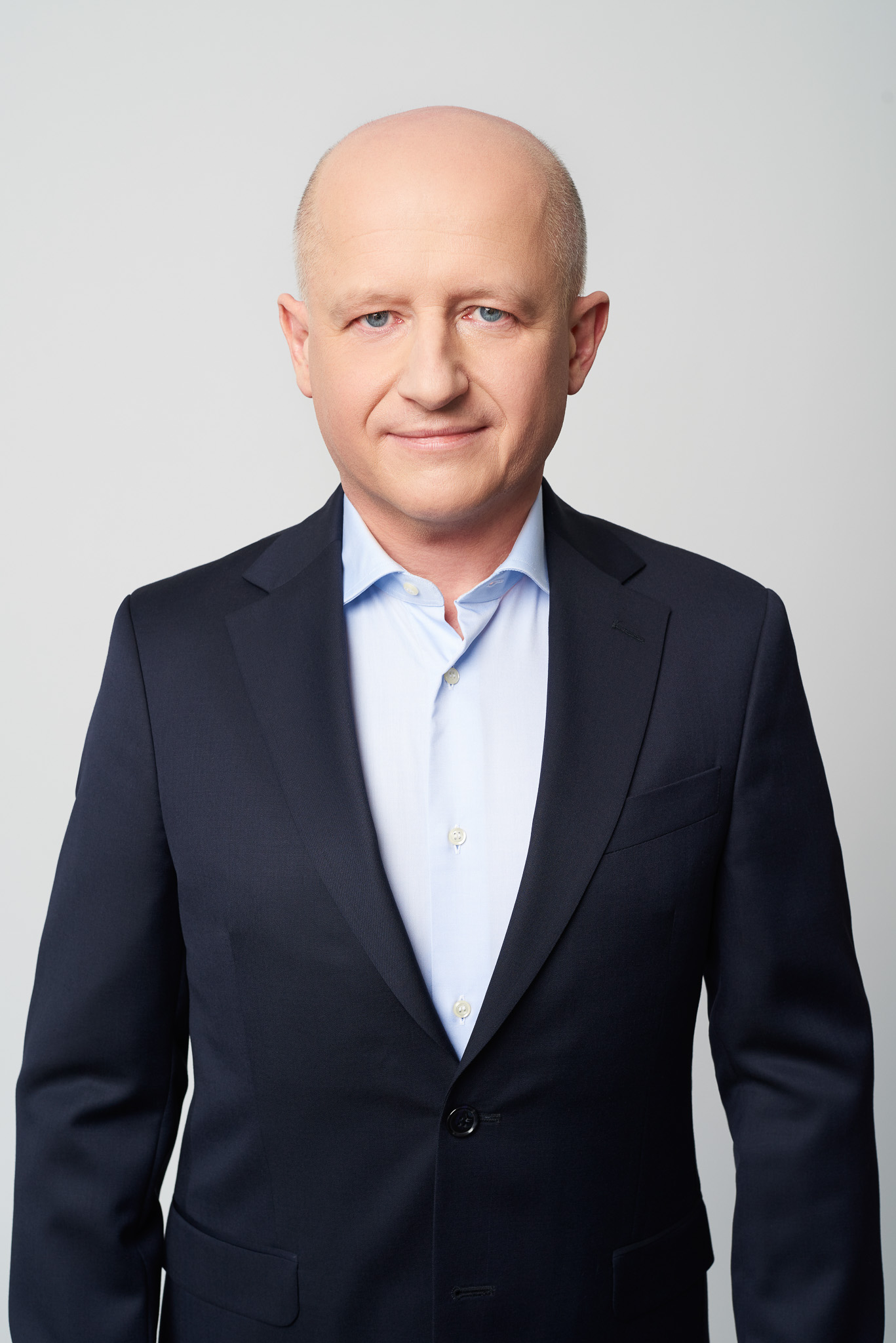 Paweł
Roszczyk
Member of the Management Board
at Adamed Pharma S.A.,
Managing Director
Graduate of the Foreign Trade Faculty at the Warsaw School of Economics, with a master's degree in economics, and the Institute of Economics and Commercial Law at Taras Shevchenko National University of Kyiv.Before joining Adamed, he gained extensive professional experience working for financial institutions.

Between 1997 and 2008, he worked at the Pekao S.A. Central Brokerage House, where his career path led him from Analyst, through Project Manager and later Head of the Issue Preparation Team, to Director of the Capital Markets Department.
In 2008, he joined UniCredit CAIB Poland S.A., first as the Executive Director at the Investment Banking Division of Markets & Investment Banking and later as the Managing Director at the Investment Banking Division of UniCredit Group Corporate & Investment Banking.
He has worked for shareholders and management boards of sector-leading companies, including but not limited to: Netia, Globe Trade Centre, TVN, Cyfrowy Polsat, Dom Development, Mercor, Ferro, Tracktec, and Adamed. He has advised on the privatisation processes of Bank Pekao, the Warsaw Stock Exchange, Tauron Polska Energia, and PGE, to name a few.
At Adamed Pharma, he has been serving as the Managing Director since 2012. He is co-responsible for strategy development and supervision of its implementation. He oversees key projects and participates in making strategic investment decisions and their financing.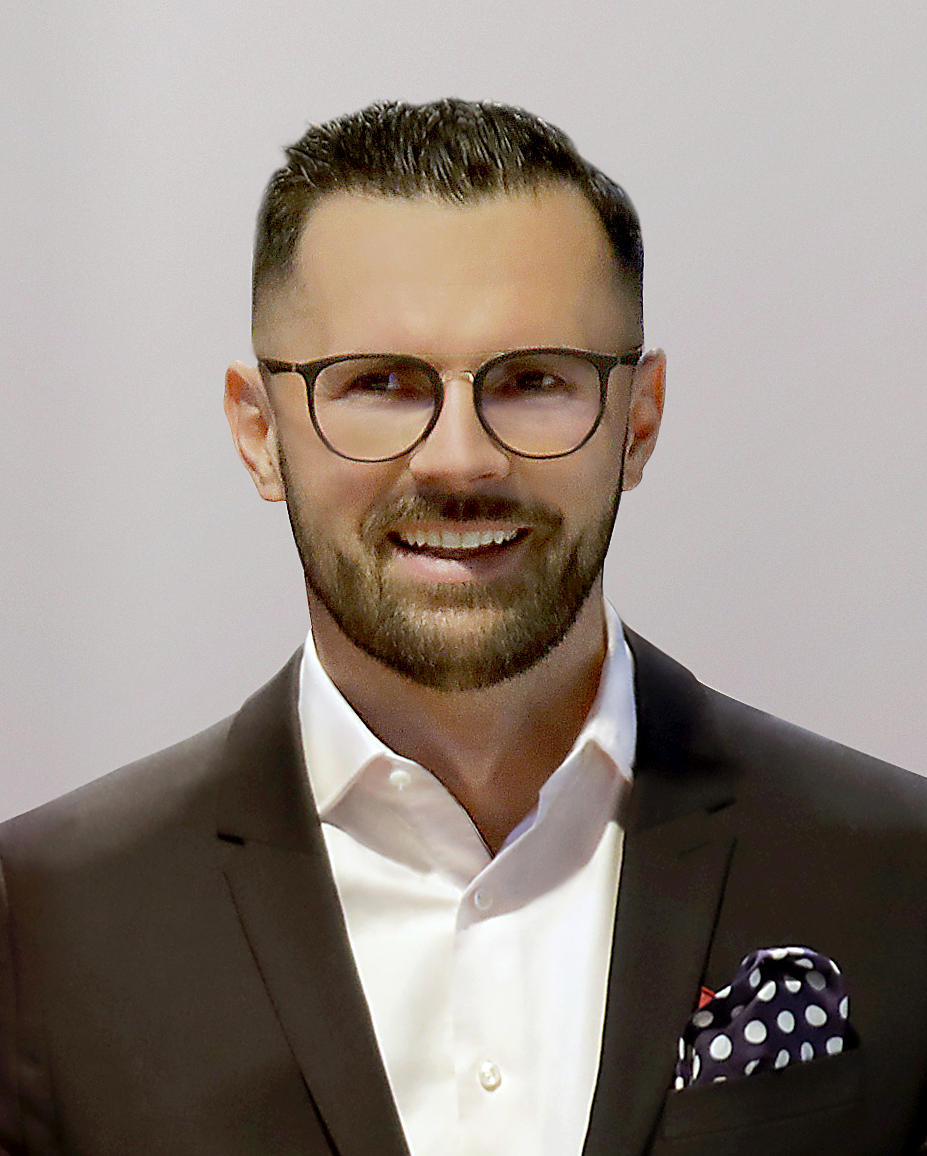 Tomasz
Krzak
Member of the Management Board
at Adamed Pharma S.A.,
Director of People, Culture
and Organization Development
He graduated from the prestigious Senior Executive Programme at London Business School. He studied HR during postgraduate studies at the Warsaw School of Economics. He also graduated from journalism at the Jagiellonian University in Krakow, and holds a master's degree in law from the University of Silesia. He brings more than 18 years
of professional experience in HR management from both Polish and international organisations.
During his career, he was responsible for Poland, the CEE markets and the Baltics. He started his career in HR in the Paints and Varnishes Plant ŚNIEŻKA SA. In 2003, together with the Management Board of ŚNIEŻKA SA, he completed the company's IPO on the stock exchange. Between 2005-2011, he was the HR Director responsible for change management and for the relationship with the social partner at Fresenius Kabi, the international pharmaceutical conglomerate. He then moved to L'OREAL Group where he worked as the HR Director until 2013.
He has been the director in charge of the Human Resources Management Sector at Adamed Pharma since early 2014. Over the last few years, he has been establishing Adamed's growth strategy and participating in the development of global strategic- and operational plans within his area of responsibility. He has been successfully building an engaging workplace and creating a corporate culture based on the company's values and founder's mentality. He is responsible for creating and implementing transparent processes for all key activities in the organization.
A Member of the Management Board at Adamed Pharma S.A. since January 2017.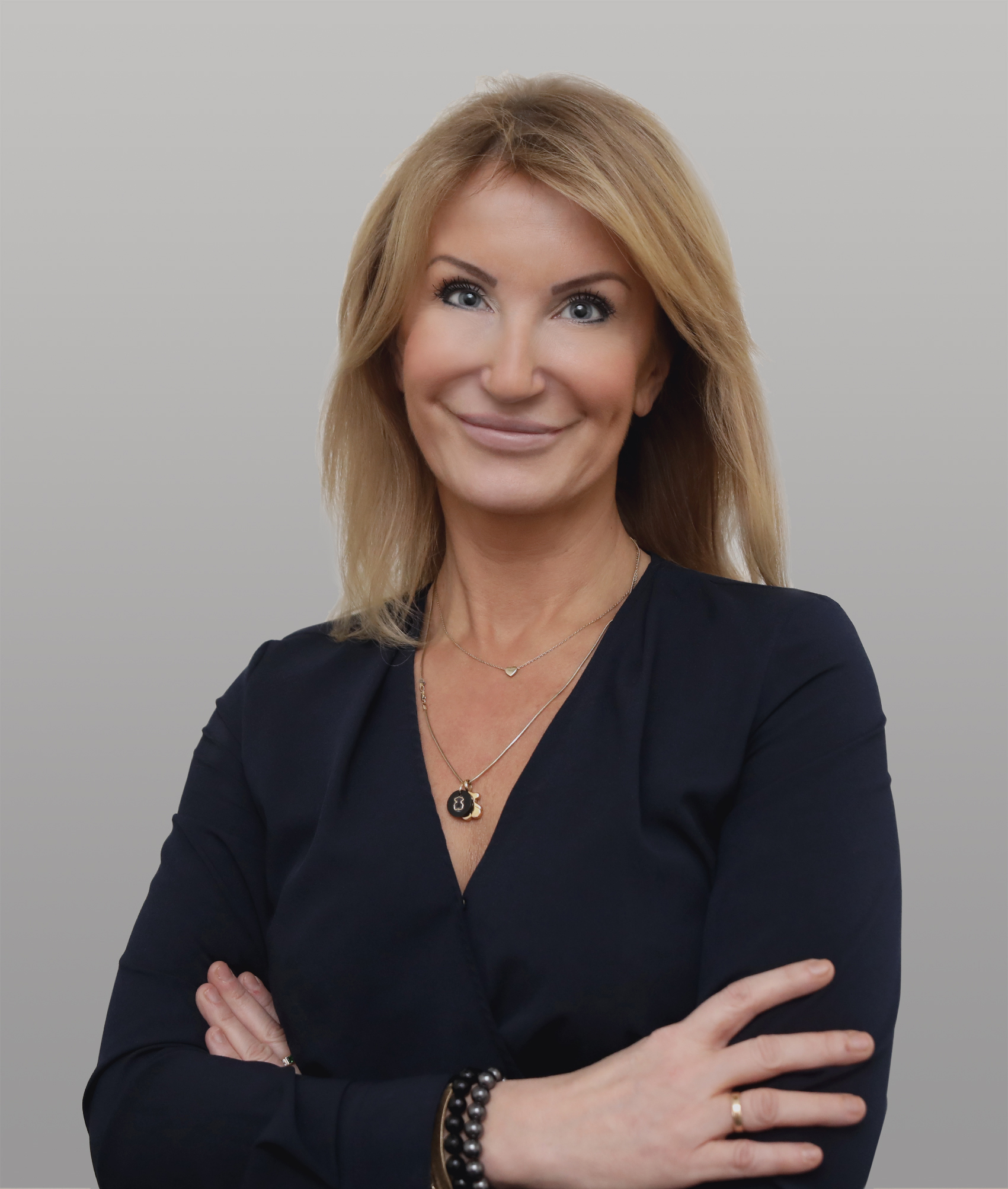 Sylwia
Berdzik-Kalarus
Member of the Management Board
at Adamed Pharma S.A.,
Director of Commercial Affairs
and Business Development
Graduate of the Department of Pharmacy, Jagiellonian University Medical College in Krakow, with first-degree specialization in retail pharmacy. Her career has been linked to the pharmaceutical industry for over 15 years. She has built her professional experience both in original and generic pharmaceutical companies (Servier, Ipsen, Adamed,
Egis), originally in the sales area, then working her way up into operational marketing and business development.
Sylwia Berdzik-Kalarus has been working for Adamed since 2013. She initially built the Strategic Marketing structures and since 2016 she has been responsible for the entire Adamed Business Development and Product Portfolio Management Department. In March 2021, as Director of Commercial Affairs and Business Development, she took over the management of commercial operations both on the Polish and foreign markets.
She is co-responsible for the development and deployment of Adamed's global strategy, including the pipeline creation, and for the company's successful adaptation to the changing market environment. Among other fields of expertise, she is in charge of operational and strategic marketing, sales and distribution management both in Poland and on international markets. The scope of her professional duties also includes managing the Innovation Department, with coordination and creation of development strategies, and commercialization of innovative molecules in the therapeutic areas of CNS, oncology and diabetology.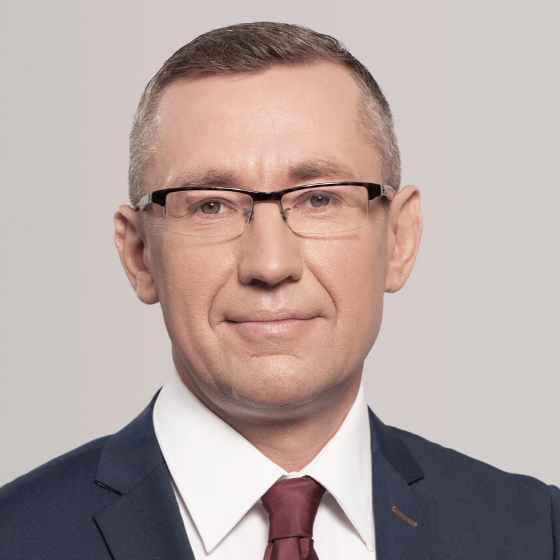 Bartłomiej Rodawski,
PhD in Economics
Member of the Management Board
at Adamed Pharma S.A.,
Chief Operating Officer
Graduate of the Wroclaw University of Economics and Business, where he was awarded his PhD in Economics in 2002. Holder of a scholarship in Project Planning and Analysis at the University of Bradford, granted by the UK Government (2005). In 2000–2009, a university lecturer at the Wroclaw University of Economics and Business, as well
as WSB University in Wrocław, among others.
An experienced manager, he has worked in the pharmaceutical sector since 2003. In 2006–2008, he held the role of Managing Director of the Polish-German Research Association (EEIG). Since 2017, he has been a Member of the Board of Directors at Davipharm. In 2018–2020, he held the role of Member of the Economic Council of the Lodz Province.
Bartłomiej Rodawski has authored more than a dozen articles on supply chain management in the pharmaceutical sector, as well as a report called: "Supply Chain Management in the Pharmaceutical Sector in Poland in 2008" which was published by PMR Institute. Throughout his professional career, he has run analytical, training and implementation projects in the pharmaceutical, FMCG, logistics and service sectors.
He has worked at Adamed since 2009. Since 2013, he has been a Member of the Management Board and Chief Operating Officer. He is in charge of the co-development and implementation of the strategy for the development of broadly understood supply chain, including production, quality, logistics, and technology.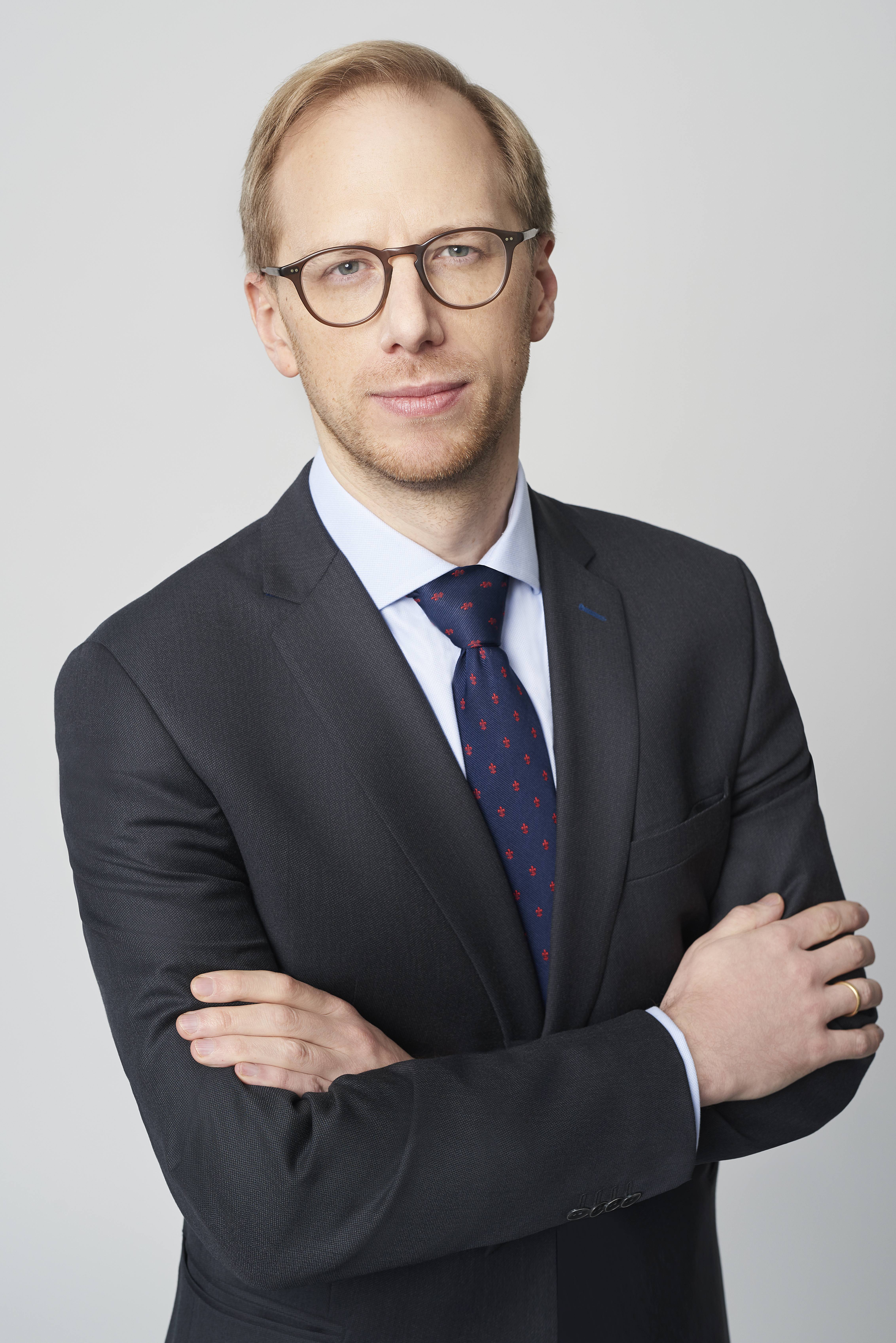 Tomasz
Podgórski
Member of the Management Board
at Adamed Pharma S.A.,
Chief Financial Officer
Graduate of Warsaw School of Economics (SGH) in the field of Finance and Banking. He also graduated from the Faculty of Law at the University of Warsaw and holds the Undergraduate Diploma of the University of Cambridge in the field of English and EU Law. He is currently participating in the INSEAD Global Executive MBA programme.
Between 2006-2017, he was associated with leading investment banks, such as: BNP Paribas (2006), Rothschild (2007-2008) and UniCredit (2008-2015 in Warsaw, 2015-2017 in Vienna), where he dealt with M&A transactions in the areas of health care, pharmacy and consumer goods.
At Adamed Pharma since 2017. As the CFO, he is co-responsible for shaping and implementing financial and international strategies, introducing technological tools, including the use of modern cloud solutions, and effective management of the Financial Area, which comprises: Controlling, Liquidity Management, Accounting, Procurement, IT and Data Management.
Anna
Terlecka
Member of the Management Board
at Adamed Pharma S.A.,
Graduate of Biotechnology from the Faculty of Chemistry, Gdańsk University of Technology, Poland. Executive MBA holder from the Kozminski University in Warsaw, Poland.
Holder of Postgraduate Diploma in Business Management and Project Management from WSB University in Gdańsk, Poland.
Professionally involved in research and development for the past 20 years. Between 2002 and 2014, she worked at ZF Polpharma S.A., holding a number of positions, including R&D Project Team Coordinator, Regulatory Affairs Project Manager, and Head of Analytical Development Department. During that period, she was in charge of a range of both national and global initiatives, including the harmonization of registration dossiers for WZF Polfa Warszawa products, or the introduction of European R&D standards in the largest local drug factory based in Kazakhstan.
She has been with Adamed Pharma since 2015. Initially, she served as Generic R&D Director. Since 2018, she has been holding the position of Director of Research and Development. She is co-responsible for the development and implementation of the R&D strategy – including the expansion of the Company's product portfolio – by managing a full range of R&D projects from the stage of conceptualization to marketing authorization in nearly 80 markets worldwide. Her job responsibilities include managing the operation of development laboratories (performing analysis, organic synthesis, preformulation, formulation), coordinating the area of R&D pilot production, and managing teams in charge of clinical trials conducted by Adamed and the Regulatory & Pharmacovigilance Department.
Since April 2022, she has been a Member of the Management Board at Adamed Pharma S.A.