Adamed with a business recipe
Adamed pharmaceutical and biotechnology company is a co-writer of the Whitebook chapter issued by The European Chamber of Commerce in Vietnam (EuroCham), which is a non-governmental organization of European business representatives in the country.
The publication presents concrete, sector-specific suggestions to improve Vietnam's business climate, investment environment and legal framework. Adamed was engaged in preparing the Whitebook chapter on technology transfer, as well as being engaged in a constructive dialogue with representatives of Vietnam Government.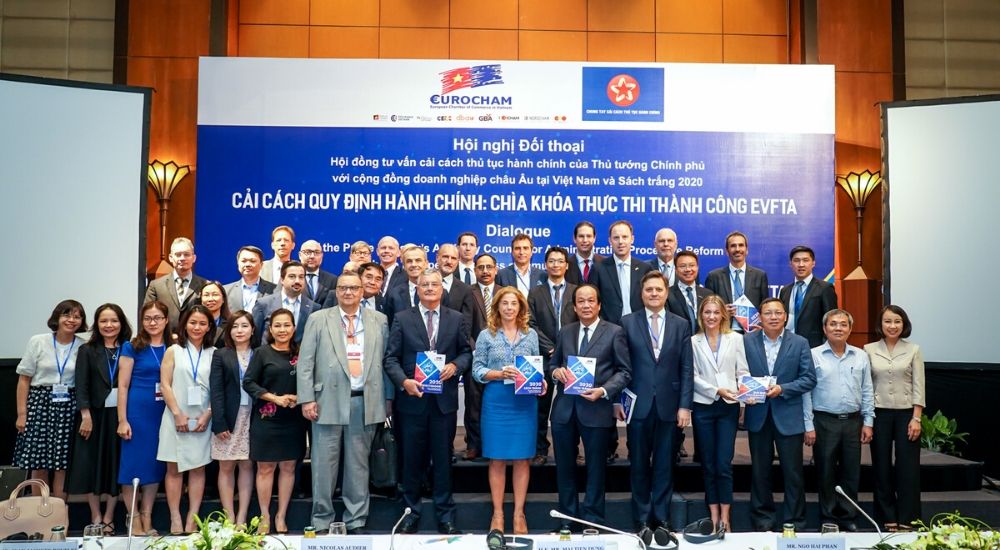 On Tuesday 30 June in Hanoi, EuroCham launched its 12th edition of the Whitebook report at the event entitled "Administrative Reform: A Key Role in EVFTA Implementation", which was co-organised by the Prime Minister's Advisory Council for Administrative Procedure (ACAPR) and EuroCham. Adamed was represented by Magdalena Krakowiak, Head of Public Affairs & CSR in Vietnam and Chairwoman of the International Quality Medicines (IQMED) – Generics and Biosimilar. The honoured special guest H.E. Minister Mai Tien Dung, Minister-Chairman of the Government Office attended the event.